22 Built-In
Tutorial Videos
HD tutorials make learning easy! View 22 tutorial videos directly on the high-definition LCD display, or stream your own creations using the industry standard MP4 format.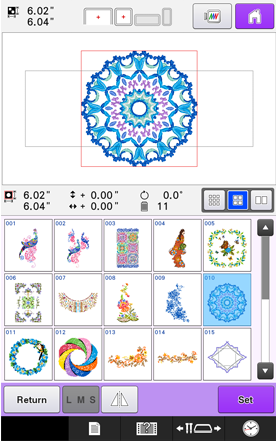 Intuitive User
Interface
Larger, more defined crystal clear icons, color navigation, scrolling menu, and the ability to view your design properties in preview mode. Select from 3 thumbnail sizes – small, medium or large.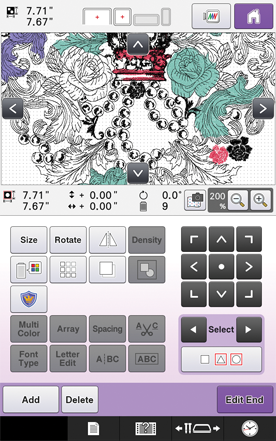 Adjustment and
Zoom Features
View your creations in crisp, vivid color and watch them become larger than life with the new zoom function of up to 800% within My Design Center and up to 200% in other modes. Easily adjust your design by rotating in 0.1 degree increments.